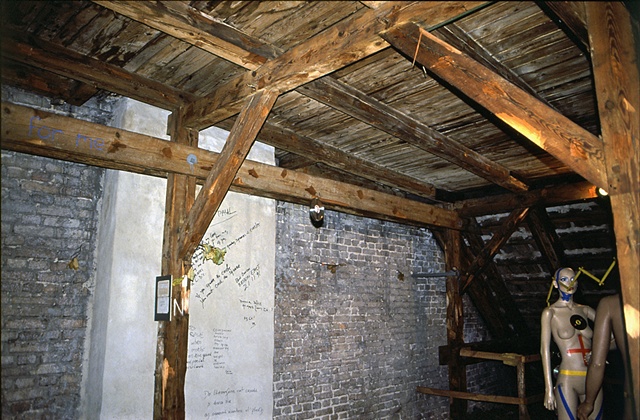 Attic Dance Installation.
Berlin 1991.
Gerry Gleason with Jim McKevitt.
Dedicated to James O'Brien (Shim).
mixed materials
On the pillar to the left of the image is a framed unemployment card. It was given to me by a good friend who signed on at Cold Harbour Lane in the UK, a pretty chilly name for a
location to sign on. At that time nobody knew if the demise of the wall would bring
prosperity or unemployment.