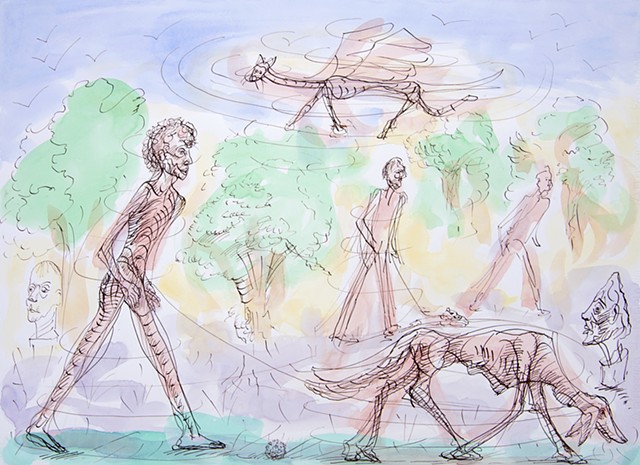 A walk in the Park with Alberto & Diego.(after Giacometti).Gleason. 2020.
mixed media on paper.
56.0 x 75.5cm.
The lockdown proved to me importance of Parks to remain in Public ownership. They became for many a needed outlet from the stress of enclosed spaces during lockdown.Many people living in large citys do not have access to private gardens. So the parks allowed them to exercise and get fresh air and communicate with other people, using safe social distancing, a plus to their mental health. In this work I have used Giacometti sculpture of people and dogs which I much admire.