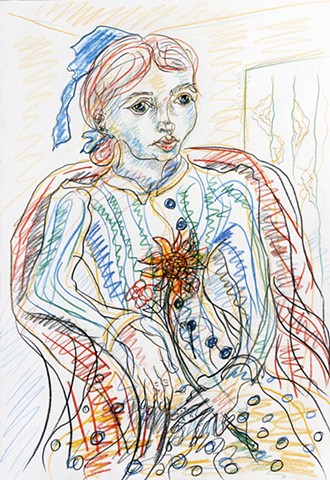 Sitting In The Yellow House. after van Gogh.
Gerry Gleason. 2012.
Dedicated to Victoria Gleason.
42.0x29.7cm.
I was so pleased when my daughter Victoria took to this drawing and wanted it.The fact that it will hang in her home means a lot to me. In life I have never taken for granted that someone will like a work of mine, so meaningful gestures can make the struggle to create and keep going worthwhile.
The painting La Mousme has always seemed to me, one of Vincent's gentlest works, a beautiful
harmony of nature and youth.