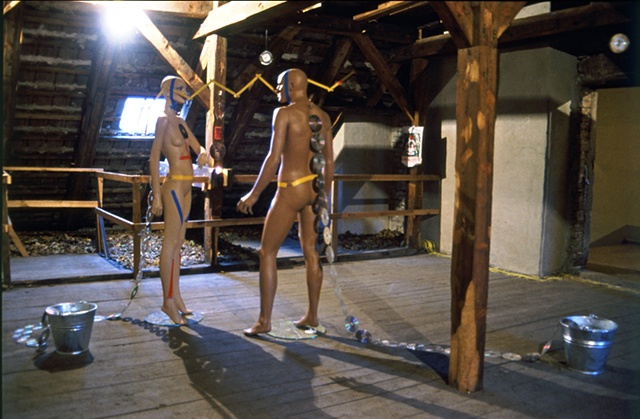 Attic Dance Installation Berlin.
Gerry Gleason with Jim McKevitt.
Berlin 1991.
galerie + edition caoc.
Mixed Materials.
I had been invited to put on a solo show of mixed media works at Jurgen Schneider gallery in Berlin.
Whilst in Belfast he had suggested to me that he had a large attic space above his gallery and I might find it interesting to make an installation there. One night,Artur Tajber, the Polish artist was at my home and we had a bit of fun,over more than a few vodkas,throwing ideas at the drawing I started, thus the Attic Dance was born.